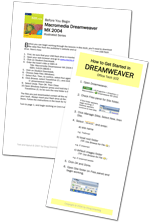 Tutor & Web Designer
Nov. 2006 to Dec. 2009
Helped students create Web sites using Dreamweaver. Topics included understanding the software interface, learning tools and techniques of Web design, and managing sites. Created instructional materials such as "How to Get Started in Dreamweaver," a step-by-step tutorial for beginning each session. (Employer: Milwaukee Area Technical College)
In-depth studies: Bulletproof Web Design by Dan Cederholm, a guide to creating flexible, fast-loading, standards-based designs. CSS Web Site Design by Eric A. Meyer. CSS for Designers by Andy Clarke and Molly E. Holzschlag. Mastering CSS with Dreamweaver CS3 by Stephanie Sullivan and Greg Rewis.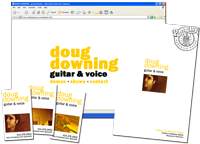 Solo Acoustic Musician
Spring 2004 to present
Solo acoustic guitarist & singer with a repertoire of over 180 songs, specializing in indie/alternative music. Performed twice weekly at Potbelly Sandwich Works in Milwaukee and at various other venues. Created own business cards, promotional flyers, and Web site. Also recorded and mixed over a dozen complete demos (including guitars, bass, drums, etc.).
Freelance Editor & Proofreader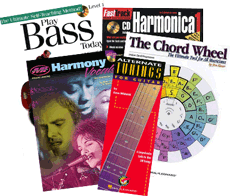 Sept. 1996 to March 2007
Involved with over 200 music instruction books in multiple stages of production, from editing to proofreading. Co-authored several projects. Specialized in deep content organization and effective presentation. In addition to text, layout, pedagogy, and music notation, other facets of production included cover copy, art requests, photo requests, CD scripting and proofing.
Client: Hal Leonard Corporation, Milwaukee WI
Feature Editor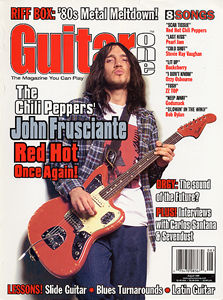 April 1997 to July 2000
Edited and proofread articles, interviews, and columns for Guitar One, a monthly guitar magazine. Responsibilities included revising, reorganizing, and rewriting pieces, proofreading music, brainstorming titles, pulling quotes, and writing press releases and responses to "Noise & Feedback," a column answering readers' questions.
Client: Cherry Lane Magazines, New York NY